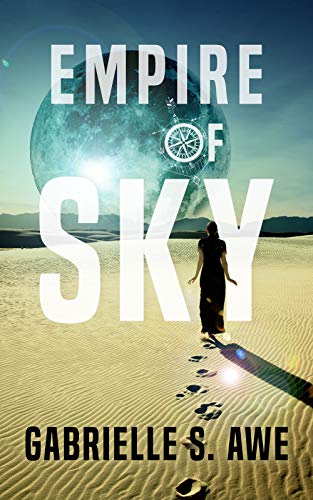 Empire of Sky – Now Available
Six of Crows meets an Ember in the Ashes in this stunning and ambitious YA Fantasy debut with a Sci-Fi twist
The time of the Gods is ending
Raised by assassins, Alinya has only ever known the dark streets of the City Below – the city of merchants and commoners and the young girls that farm magic in the fields of Sky. Focused on the Trials that will make her a full-fledged assassin, Alinya never looks up to the City Above; the floating city that rules the Empire of Sky.
But on the day of her last trial she runs into the Prince of the Air. Destined to rule, he is known for his debauchery and cavalier attitude towards death; a combination that lands him in the dangerous underworld of Alinya's city. When she saves him she never expects to see him again but the Gods have something else in mind for both of them. For he is the subject of her last trial; she must kill the Prince of the Air, and she cannot fail.
The price of failure is death.
But princes aren't so easy to kill. Alinya starts to suspect that the whole thing is rigged and she is not wrong; there is a greater game at play. When the prince slips through her fingers she is thrown into an adventure that will reveal the darkest secrets of their world; secrets known only by the Gods and the ruling families.
The secret of how this world was built. The secret of how to topple an empire. The secret of how to remake the world.
Alinya finds herself in a race to gather all the clues that have been scattered across this world before the Empire has her killed. With the help of friends she makes along the way, she must play this game to the finish – either she and her friends will die, or she will make the world anew.
The wildcard can change the whole game.
Order Empire of Sky!
Available from Amazon in Kindle and paperback
Also be sure to check out Empire of Sky on Goodreads, and mark it as a Want to Read!